Well, apparently the lefse meeting recap is a hurdle for me because here I am writing it, months late, and I go to copy the one from last year as a starting point and to discover it opened with,
Gosh! I forgot to post after we made lefse last month!
Since the lefse meeting in November we've also the julebord meeting in December and a January Zoom meeting. Tomorrow we're meeting in Du Quoin at the usual 2 PM and it will be nice to see folks in person again.
'22 Lefse Making
Some of our members were visiting family during the lefse meeting so we have two sources of photos to share. As we often do we'll highlight a couple photos here but you can view the '22 Lefse Making album to see them all.
The lefse stick is not simply a tool that allows you to easily transfer lefse to the griddle and to flip them while cooking. No, it can also be used for self-defense to protect your lefse from trolls who may try to steal them,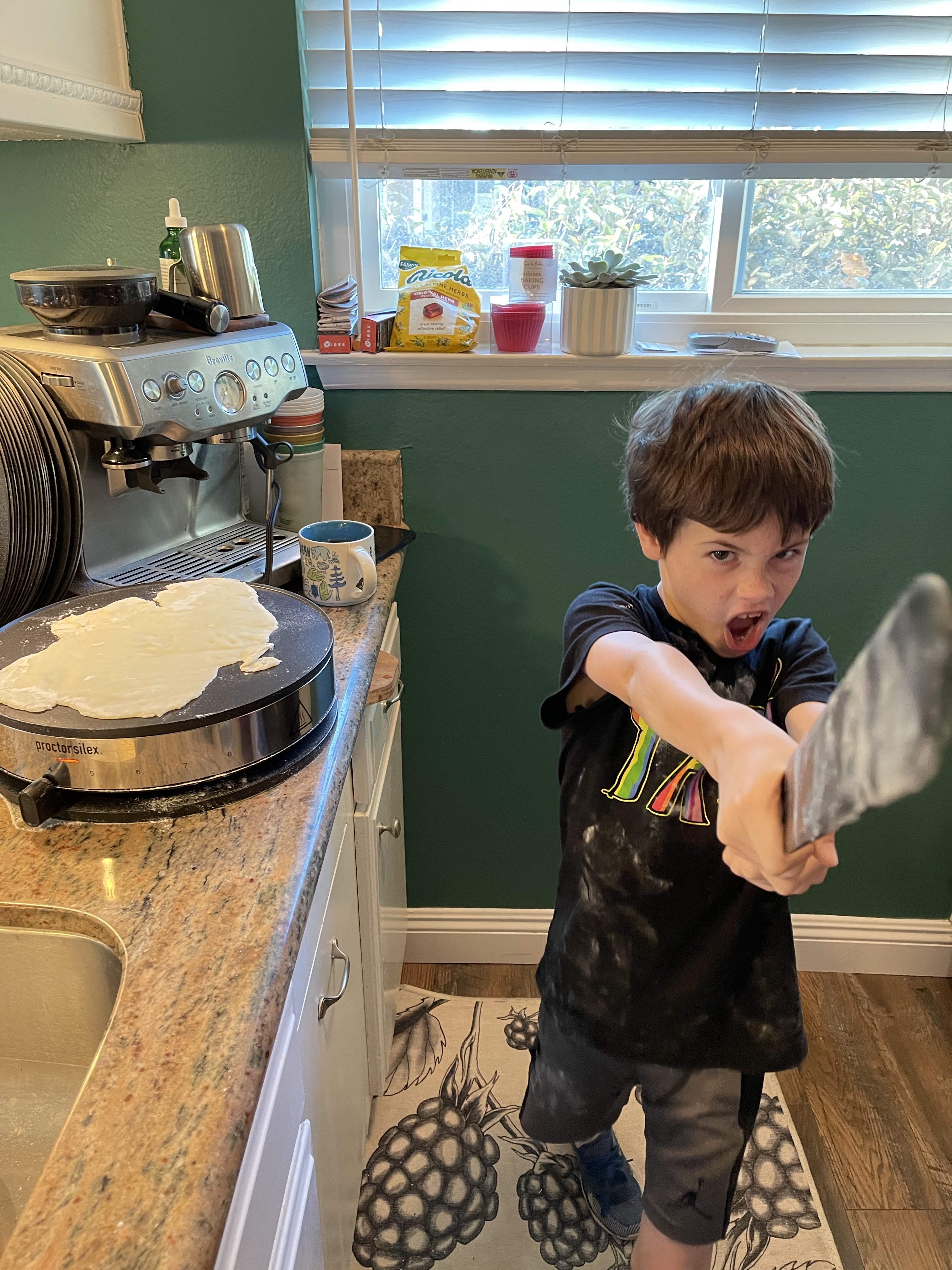 There is plenty of lefse to go around, everyone gets a turn to roll, to grill, and to sample lefse,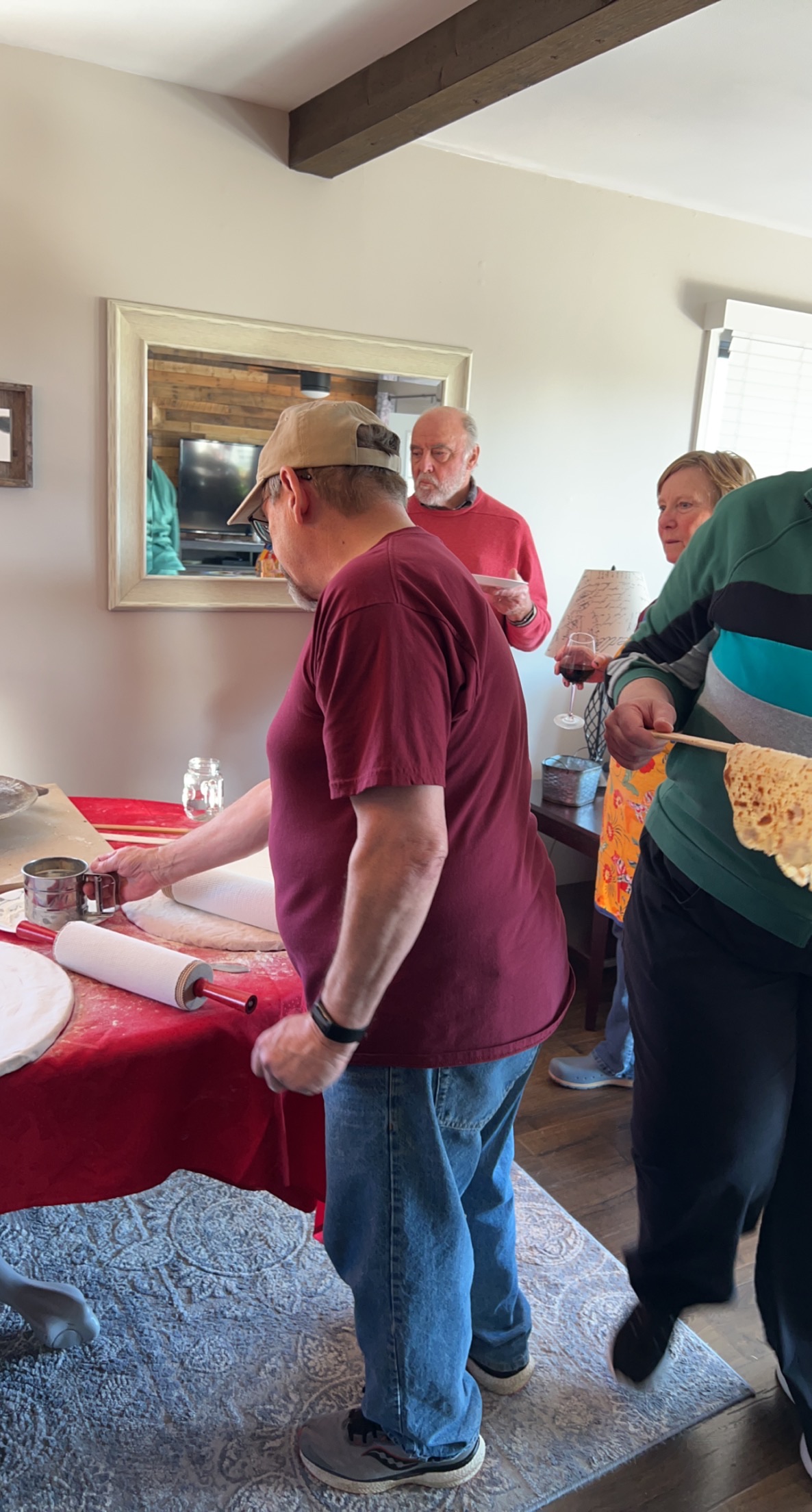 '22 Julebord
Checkout the '22 Julebord online album for all the julebord photos.
Kransekake is a traditional cake often prepared for Christmas,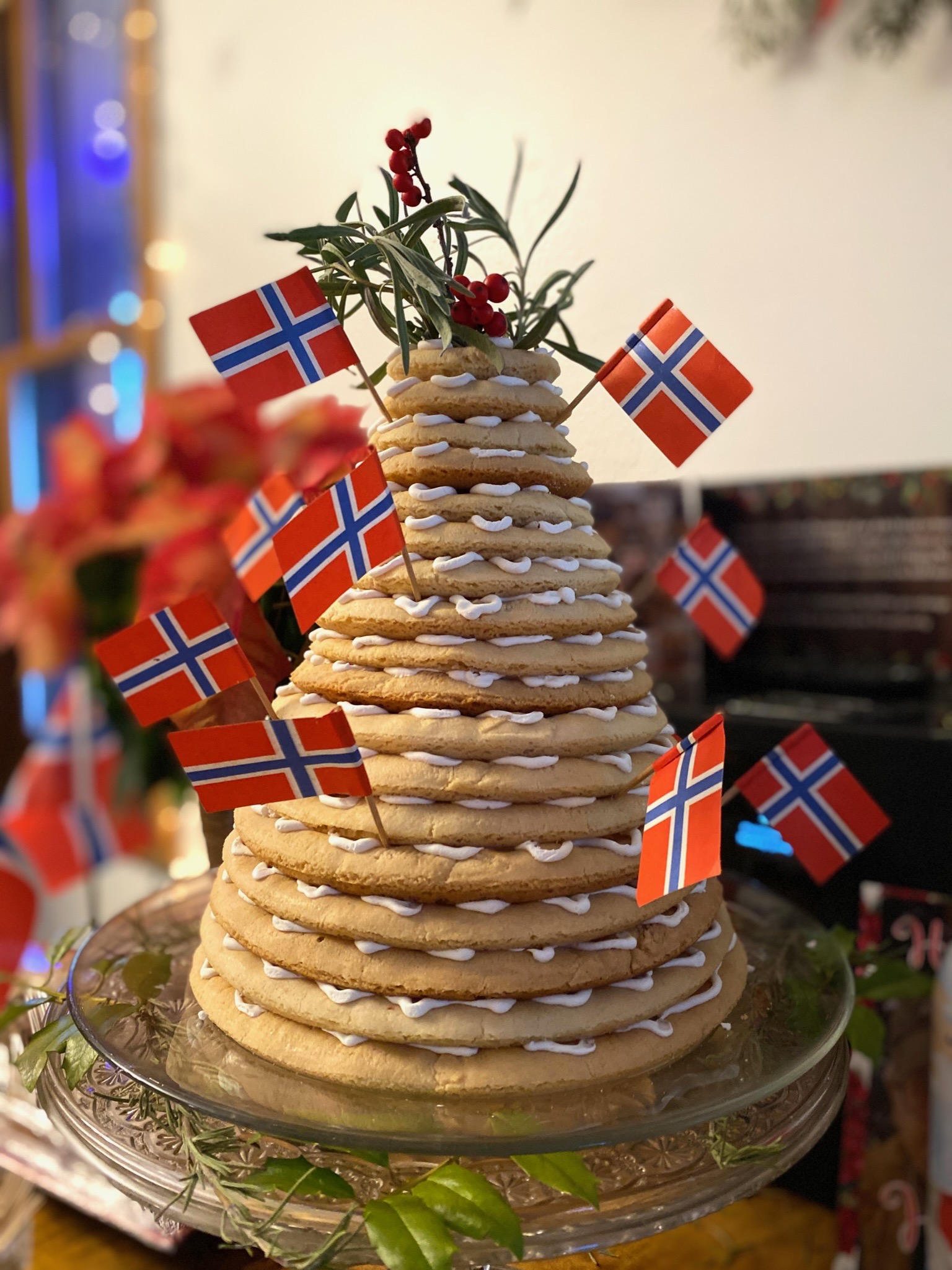 We all love the food and confections but the meetings are really about the people and the stories and conversation we can exchange over them,